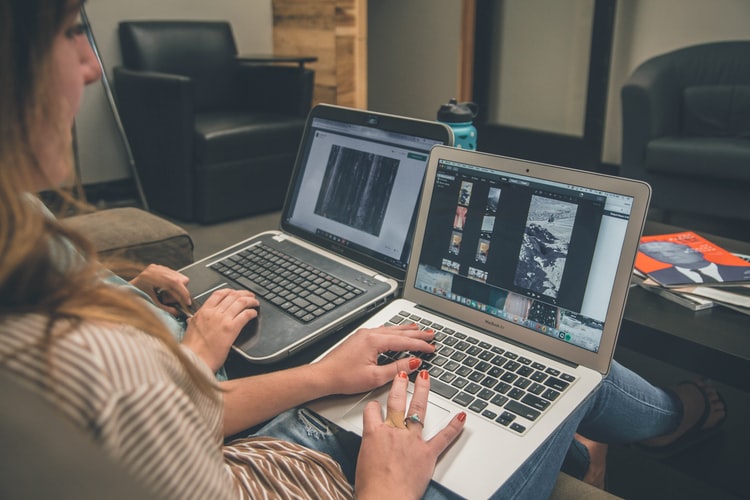 Video and video marketing are undoubtedly the answer to business success in this pandemic era. As online usage and purchases have exploded if you want your business to thrive you have no choice but to have an attractive online presence.
Of course, this means having a great website. You need a base of operations after all, a place where you and your service can be found. But a website is one thing. Now you need customers. The challenge here is getting people to know about your business.
Having a great website is only half the battle. Getting that traffic, the visitors to your site, your potential customers, is the other, more challenging, part.
The best way to do that in a post-Covid world, as you will see, is by utilising video and video marketing.
A Quick Word on Doing Business Online
Just before we dive into looking at video and video marketing, it's worth noting that doing business online does have some fundamental differences from doing business offline. Potential customers can't experience your products in the same way – they can see them but not touch or feel them. This is one area where video can be particularly helpful, in trying to let customers see the product from all angles and demonstrate its uses.
E-commerce also provides you with the opportunity to capitalize on positive reviews, social shares, and mentions of your brand on the web. If you're not used to doing business online and have been pushed into it by COVID-19, that doesn't mean you can't embrace it. You can play around with content marketing approaches, run social media competitions, and plenty more to drive up engagement with your company. And, of course, video plays a huge part in doing so.
Why Use Video And Video Marketing?
According to a survey by a leading marketing blog Animoto video advertisements are the top way in which consumers have found out about a new brand or product. A brand or product they purchased afterwards.
A staggering 93% of businesses also claimed to have got a new customer thanks to a video on social media.
On the subject of video success the survey also found that a huge 88% of video marketers are satisfied with their Return On Investment of their videos on social media. Simply put, a great video and video marketing campaign will make you money.
Now the real shocker. All the above figures were from before the Covid-19 pandemic.
You can guarantee those figures have risen dramatically since as our internet use booms and will continue to do so as more businesses, and customers, go online.
What Can Video And Video Marketing Do For You?
The greatest hurdle for most businesses during the pandemic has been getting customers. Especially businesses with their own premises or which rely on face-to-face interaction.
The countless, and often changing restrictions, has meant that people either couldn't avail of your service or were limited in doing so.
Many businesses which required a way of displaying their wares to the public have had to find a way around the restrictions. A forward-thinking way that could endure any possible similar future events like another Pandemic.
That way was by using video to showcase what they had. Instead of a customer coming to you in person they could now see what you have remotely.
And thanks to some top of the range technology they could see in great detail. Often more than in reality itself. From the use of 360 virtual walkthroughs, high quality videography and photography, aerial filming, and even CGI, it was possible to look at that new car, house or holiday property, from the comfort of your own home. Doing so safe in the knowledge that you were seeing as much, if not more, than you would by being there.
The Problem With Video and Video Marketing
Have you ever watched a movie or television series? Have you ever seen a 'home' video, something filmed on a phone or even handheld camera? Notice the difference?
One may be barely audible, or even visible. The picture might shake. It may be hard to distinguish what you are actually looking at.
The other is like watching a piece of art. A symphonic sound and light show. It tells you all you need to know in the most engaging way possible.
Which gets your attention? More importantly, which one do you want to represent you and your business?
Because of this it makes sense to avail of the skilled experts in that area. A skilled cinematographer will bring your product or service to life in a way most people cannot. And with the importance of having, not only an online presence, but an accurately representative one, the future of your business may depend on it.