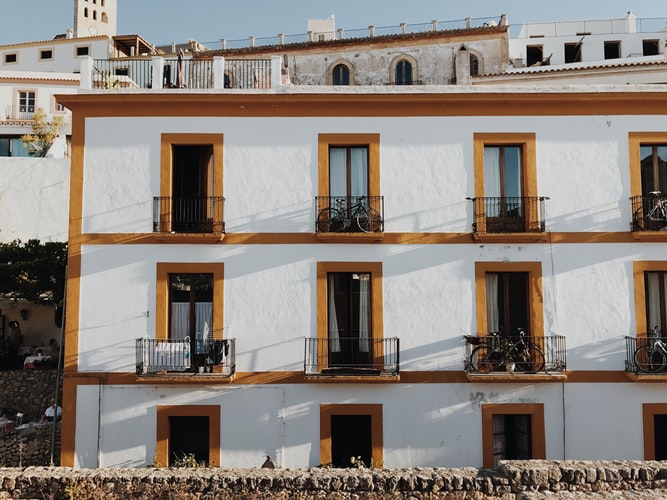 Photo Credit: Unsplash | Katy Cao
Look at the media in the UK, whether on television or social, and the immigrants you'll hear about are those fleeing war torn countries. The boat loads that arrive illegally each day.
But there is another migration, a quieter, less-contentious migration. And that's the British nationals emigrating to other EU countries since the Brexit referendum. A figure which has risen by 30% in just a couple of years. The majority tend to be looking at the Spanish Costa Blanca, especially at towns like Javea with it's superb infrastructure as a place to take up residence. In fact many leading agencies have seen a marked rise in enquiries in recent months.
According to the Organisation for Economic Co-operation and Development (OECD) and Eurostat the amount of people that migrated, on average from 2008 to 2015, was 56,832 a year. From 2016 to 2018 that figure rose by almost another 17,000 to 73,642.
Another vital statistic in all that is a 500% increase in the amount of people who have taken up citizenship after their move.
It is quoted in The Guardian newspaper that this is of 'a magnitude that you would expect when a country is hit by a major economic or political crisis'.
When we look at the dramatic figures it is clear that a huge swathe of UK residents are leaving for the EU. And a lot of those permanently.
But is it a case of jumping the Brexit ship before it goes down or is something else driving this extensive silent migration?
You could argue that some just want to get away. That they want somewhere with better weather. That they would much rather be a part of the EU than not.
There are others, however, where the move has taken in some different considerations. Mainly the withdrawal agreement that the UK government has in place until the end of 2020
While the agreement, according to the Guardian, enshrines the residency, work and social rights of EU citizens in the UK and Britons in the rest of the bloc' it has 'failed to guarantee the free movement rights of British migrants' which is 'restricting future employment and residency prospects in other member states'.
This loss of movement, of freedom, to be able to go from the UK to the EU and offer work or services across a border will be a hard blow when Brexit comes fully into play.
EU nationals in the UK will be afforded free movement rights after Brexit thanks to their EU member state citizenship.
Because of this many British nationals are applying for citizenship in their chosen EU country.
Where To Go In The EU?
Traditionally, Spain has always ranked high for ex-pats. As of 2017 it accounted for some 69% of those who left for the EU.
Since Brexit it has seen the biggest jump in migration and it is estimated that currently there are 380,000 British nationals living there. That's not far off half a million. Northern Ireland has a population of 1.8m to give you an idea of scale.
As little as 2,300 people, on average per year, moved to Spain from 2008 to 2015. Since 2016 this has increased to a staggering 21,250.
It comes as no surprise that Spain top the charts for migrating Brits. It has, and always will have it seems, all the right things we are looking for. The sun, the climate, the food and drink, and plenty of ex-pats to meet if your Spanish isn't up to speed.
The migration wave is riding high and you want to get on it. But where to start? A good place would be with a property expert to find you a great home. The next steps are up to you.