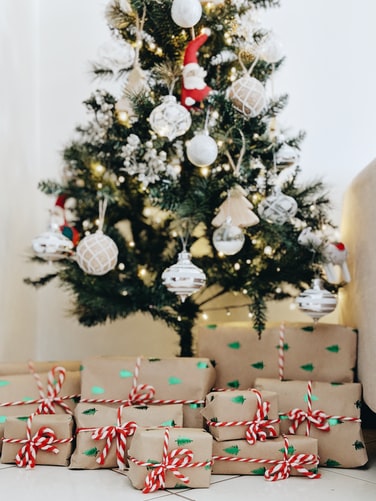 We love Secret Santas since they provide an opportunity for office bonding and an excuse to take a longer lunch break. But, unless you're familiar with all your colleges it can be tough to find the perfect gift based on their personality type. 
Identifying your coworker's personality type will fast-track you to finding them the perfect gift. If you don't know how to identify their personality perhaps a great gift is to get them the Myers-Briggs personality test. 
Below are some great gift ideas for all personality types in the office. 
Engraved Pencil Set
They're just plain cool, whether you take your notes on a computer or manually. Various themes are available, from motivational phrases to Harry Potter references, and these sets will make making a to-do list a lot more fun.
Pair a set of these pencils with an epic journal for a great secret Santa gift.
Novelty T-Shirt 
What about getting a custom-designed t-shirt of your secret Santa's pet or quote?
Creating a personalized t-shirt from Tee Rex Tee is quick and simple. Whether you want to build your own or select from their wide selection, you can always find what you are looking for here. Shirts from Tee Rex Tee are 100% preshrunk cotton, soft, breathable, and durable. In order to make them last a long time, they are recommended to be washed in cold water and dried on low.
Reusable To Go Noodle Box
Would you like to stop bringing your lunch to work in a plastic bag, or even better, why settle for a plastic bag when you can reheat last night's Thai food in style?
This container is reusable, microwaveable, and dishwasher safe. There can't be a better way to re-heat your food than this, can there?
Golden Brass 3D Swivel Bar Necklace 
This hand made solid golden brass bar from Jewel Street Studio comes stamped with the words of your choosing. It measures at approx 1 1/4″ in length. Each side can hold 7 or 8 letters and it swivels 360 degrees.
Wine Infused Coffee
Want to buy a gift for someone who loves both coffee and wine? Get your hands on some Merlot-infused coffee beans.
The beans used in this coffee are 100% Arabica and are aged in oak wine barrels. This unusual gift will appeal to any coffee enthusiast who likes to treat themselves after mealtime.
The Bathroom Eco Kit By Reusibly
This bathroom kit by Reusibly.com comes with select products to enhance your bathroom routine, at a reduced price! You can save money and reduce waste in your home by using an eco-kit in the bathroom. Additionally, this set includes a bamboo toothbrush, bamboo travel case, cotton picks, silk floss, and three dental picks. 
The use of bamboo products is an excellent alternative to plastic. Eco-friendly and durable, bamboo is a great option for travel.
Travel Cup
The Tervis tumbler is an excellent choice among travel mugs as it offers a variety of features: customization, portable cooling, self-warming, dishwasher protection, and a lifetime guarantee.
No matter what kind of coworker you are buying for, there's a Tervis that fits their interests and personality, whether they are avid golfers, shoppers, foodies, or Patriots fans.