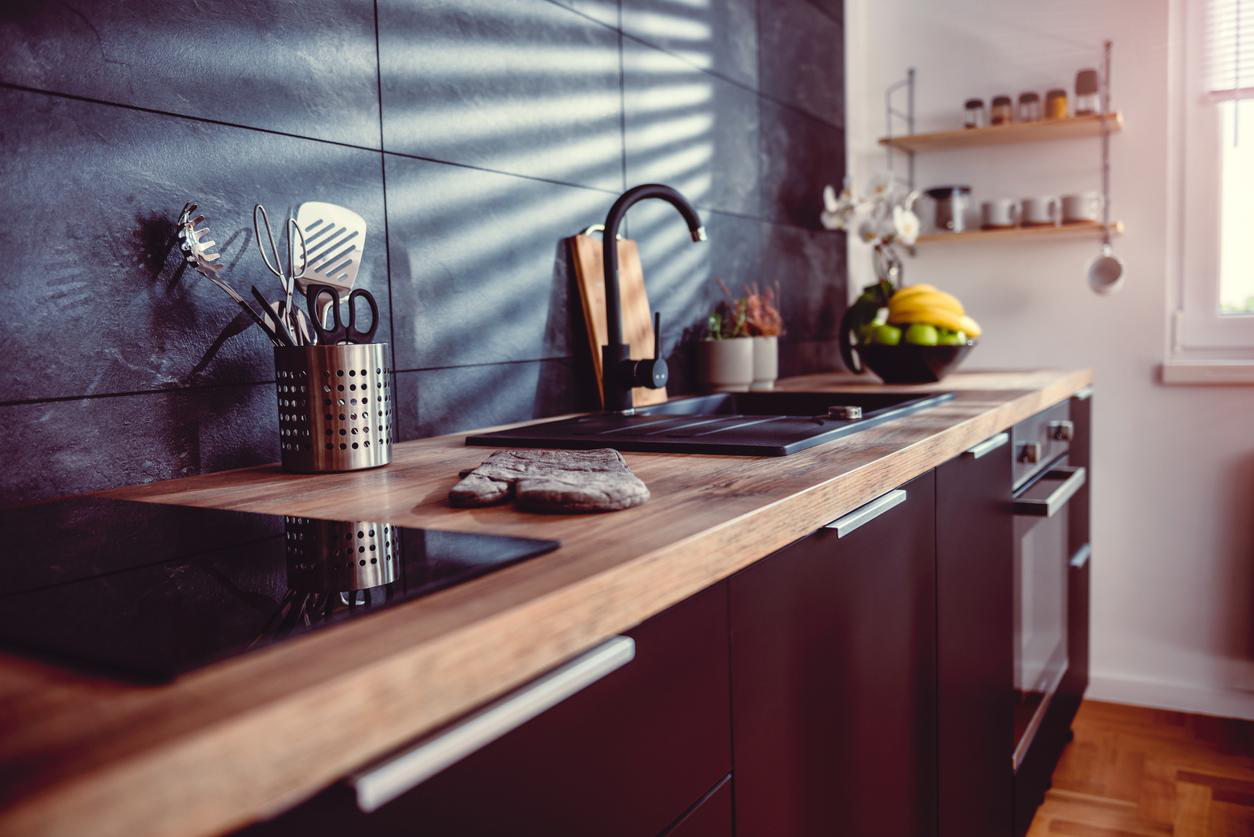 If there is one area of the kitchen which offers a constant source of organisational chaos, then it is the cupboards underneath kitchen sinks. These areas can very quickly become a mess of tools and cleaning products, whether it's your antibacterial wipes and surface sprays to clean up after cooking or a mixture of all other manner of homeware items, this space can get messy fast. This can become highly problematic when trying to find specific products and tools and can only get worse if left unchecked. This guide will provide a few tips on how to organise the storage under your sink to avoid any future issues.
Identifying What Lives Here
The most important step in cleaning up this space is to work out exactly what you plan to keep in this space. If it is going to be a variety of different things then be sure to allocate sections for organisational purposes. If however this is going to be dedicated to a single theme (for example cleaning products) then take everything out which doesn't fall under that category. In doing this you can focus on exactly how to set up the space.
Tidying Hooks
Hooks are a great way of keeping small items tidied in this cupboard and they can also help you to maximize the space thanks to the use of the door and the side panels of the cupboard. You can get stick-on hooks which are low cost and offer the perfect place for the storage of washing up gloves, sponges and other tidbits under the sink.
Layout Organisation
The common enemy when it comes to this space, and this is the same for traditional and modern kitchen sinks, is the typical U-bend from the sink piping which restricts how high you can stack items. In order to remedy this you need to ensure that almost every product underneath the sink is packed and organised in easily stackable and accessible sections. This can mean using small storage boxes or even separating space under the sink for particular products.
Reimagine The Space
Another solution to try out for yourself are drying racks on kitchen sink. With a drying rack you can easily stack high and wide saving plenty of space. This idea can also look to be implemented in the space under the cupboard. Buy a simple storage caddy rack and place it underneath the sink and, for best use, add some runners to the base of the cupboard and put the caddy on wheels.
Wheely Clever
Speaking of wheels, an alternative solution for this space is to add a lazy susan under the sink where you can place your cleaning supplies. For instance, when you are looking for bleach, simply spin the wheel until you find what you are looking for. This is both an easy option and one which will help to keep the base of the cupboard clean from any dirt or grime.
Hopefully, this guide has provided some inspiration for organising your kitchen sink storage. Be sure to approach the job with a set plan beforehand, to ensure that the job takes as little time as possible.