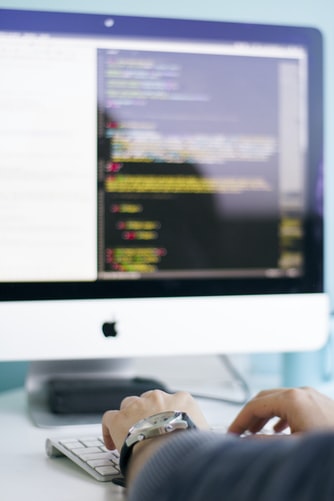 Getting your resume parsed by applicant tracking systems and into the hands of a recruiter is the first hurdle you need to cross before landing a job. Recruiters and hiring managers review hundreds of resumes each day for a single position so you don't have a lot of time to make an impression.
That is why you must submit an impeccable resume that puts you leagues ahead of the competition. So, if you are applying for IT jobs, these 5 tips will come in extremely handy while drafting your resume:
1. Include an optimized LinkedIn profile
Including your LinkedIn profile along with the traditional contact information will add credibility to your resume. Don't just include a link, but personalize the URL for your profile too. You can do the same by going to LinkedIn's "Public profile settings".
By mentioning your LinkedIn URL, you are giving recruiters ample knowledge about your professional life in ways that cannot be included in a resume. 
For example, recommendations from people you reported to or worked with and skill endorsements on LinkedIn can revolutionize the way your job application is evaluated by a potential employer.
However, make sure that if you do include your LinkedIn profile, you actually have something in it that makes for a positive impression. 
An approach that works before adding your LinkedIn profile to your resume is to optimize it and build a solid network. Do not hesitate from asking for skill endorsements and recommendations. Once you do that, your profile is close to job-ready.
2. Customize your Resume
Once you have created a standard resume, tailor it according to the job you are applying for by adding keywords used in the job description. This helps your resume get past an applicant tracking system which is a screening tool used by many recruiters today.
These tools are programmed to scan resumes for keywords to filter out unqualified candidates. So, if your resume is void of any keywords, it might get rejected. Also, remember to only include skills and experience that apply to you and not copy-paste blindly. It might help your resume be parsed but you will come out looking like an untrustworthy applicant if you make it to the interview.
Moreover, optimize your professional experience section by quantifying your contributions while listing your roles and responsibilities. Grab the interest of employers by showing them the exact impact you've had on the projects you worked on. It could range from your contribution towards saving resources for the company to a certain number of people you have led in a team.
3. Include a Technical Skills Section
An IT professional is nothing without their technical skills. Make sure that these skills are visible distinctly on your resume by illustrating them under a separate section.
Here, you should list all the programs, languages, and software types you have worked on and hold the knowledge of. 
To simplify this process, go through the job description to familiarize yourself with the technical requirements for the position you are applying for. Make sure that you include any skills that apply to you.
4. Choose the Right Resume Format
These are the 3 resume formats being used in the industry right now:
Reverse Chronological Resume Format (time-based)

Functional Resume Format (skills-based)

Combination/Hybrid Resume Format (time-based and skill-based)
To choose the correct format for yourself, find the category you fall into from the following:
Senior-level Professionals / frequent job-switchers / professionals with career gaps: The Combination Resume Format is ideal for these professionals as it does not focus on the dates but rather focuses on the acquired skill-set. Moreover, it is also ATS-compliant, which means it will be parsed by any ATS, getting you closer to a chance at a shortlist.

Entry-level professionals / Mid-level Professionals: The Reverse Chronological Resume Format is ideal for these professionals. It makes the resume relevant to the recruiter by prioritizing the most recent experience first. It is also ATS-compatible and recruiter-friendly.

We do not recommend using the functional format as it is not ATS-compliant.
5. Include a Summary or Objective based on your work experience
A summary or an objective section is imperative to your resume. Read the criteria to know what you need on your resume:
Write a resume summary if you have a minimum work experience of 3 years.

If you don't have any work experience, or have less than 3 years of total work experience, write a resume objective.
These sections should be composed at the end. This will save you time as you will not have to revisit it or rewrite it. You should also try and keep your resume summary or objective to a minimum of 3-5 lines.
In this section, you briefly describe to the recruiter what makes you the ideal candidate for the job. Talk about your experience in the summary and accentuate your career highlights.
However, if you are writing an objective, show the recruiter how you'll be beneficial to the organization, rather than writing a shopping list of things you are looking for.
Conclusion
The IT industry is seeing a boom right now and it is one of the most lucrative industries to get into. However, there is a lot of competition out there and there are hundreds of applicants gunning for a single job. This is why you need a spectacular resume to land your dream job.