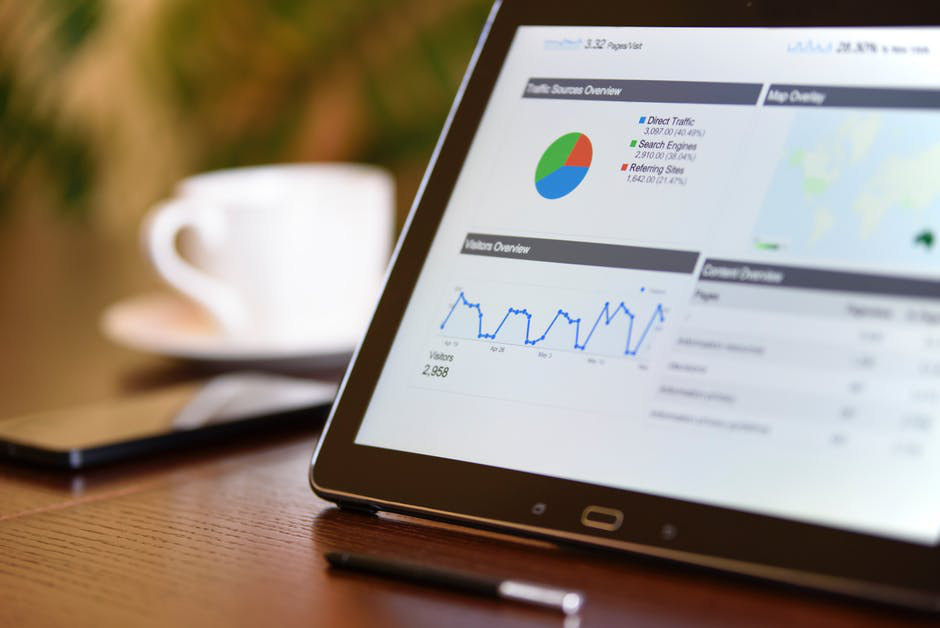 How do you know people come back to your website? How do you tell you stand out from the billions of other sites competing for attention?
When your goal is to make your website stand out, you must ensure that you're tracking the right metrics. It's because you'll have a difficult time building an online presence if your website data is aimless. If you aren't careful with it, you'll end up becoming obscure and unrecognizable.
Don't panic yet.
With this guide, you'll learn about the key website metrics to make you more noticeable. That way, you'll have a more definitive method of determining whether your website is succeeding. Read on and find out more:
1. Website Traffic
The most important metric you must obsess over is the organic traffic coming onto your website. You must especially focus on the total number of people visiting it. Since traffic is the most basic metric that measures the success of a website, Google Analytics made it incredibly easy to track.
As a general rule, the amount of traffic on your website determines its current direction. This means you'll have a definite idea if your website is growing, declining, or stagnating. It's also useful if you want to determine whether your current promotional activities are effective.
For example, if you publish a guest post on a popular blog, a spike in traffic means you must do more of it. Otherwise, a steady decline in traffic means your current methods aren't working. With this, you must try new things immediately or risk failure.
Regardless, traffic figures can only reveal so much information. But if you're looking for a viable method of getting a quick insight into your website's current health, this place offers the best start. The best part is that you can take this to the next level.
You can break it into unique and repeat visits. The former tells you whether you're effective in attracting new visitors.
2. Traffic Sources
Aside from knowing your traffic numbers, you must also know where your traffic comes from. This information is also easy to get using tools like Google Analytics. Here are some categories used by the tool to break down your traffic sources:
Organic search
Referral
Direct
Social
Each traffic source tells you some vital information snippets about your website. The organic search traffic gives you an idea of your website's current ranking in search engines like Google. With over two trillion searches each year in Google alone, it will always serve as an important source of traffic.
Referral traffic refers to the number of visitors coming from other websites. This happens because you either wrote a guest post or another website used your website's content on their own. If other websites link yours, you'll get better rankings in search engines.
Direct traffic comes from the people typing your website URL into their browser. If you have a good percentage of this traffic, it's a good indicator that you have a loyal following. Take note, your regular visitors are more likely to go to your website without using middlemen.
Social traffic refers to visitors coming from social networks.
3. Bounce Rate
Your bounce rate is another crucial bit of information for effective website tracking since it affects your SEO. It tells you the number of visitors that immediately leave your website after clicking it. The lower your bounce rate, the better since it means more visitors enjoy your website content.
Bounce rates will vary depending on your website type, whether you're a blog or an eCommerce store. If you have a poor bounce rate, it tells you that your visitors aren't interested enough to stick around. It won't tell you the reason for their behavior, so you must do more research.
But the most common reasons for getting high bounce rates include:
Slow load times
Broken links
Poor website aesthetics
Bad keyword targeting
With these in consideration, you now have the means of improving bounce rates. Ensure that your website looks great and couple it with high-quality content. Also, if you installed Google Analytics, you'll see suspiciously low bounce rates.
4. Top Pages
Knowing the pages that get the most traffic is important because it gives you an idea of what your audience responds to. If you're experimenting with various content, you'll begin to realize the things that work. That way, you can make more content your visitors will like.
But traffic numbers aren't the only method of determining your top pages. Also, look at the number of social shares since it's a good indicator of strong content. Use social media tools and other plugins to get this information.
If you're looking for a great way of establishing your website heatmap, get more information from Decibel and learn more.
5. Conversion Rate
This is another top-level metric, but it's important because it impacts your website's profitability. For example, if your conversion rate increases from one to two percent, it means your profits increase twofold. Your total number of conversions are important, but your conversion rate determines your performance in encouraging your traffic to do a specific action.
This is easy to calculate since all you need is to divide your number of unique visitors to your conversions. Depending on your type of website, your definition of conversion will vary. You might also have many conversion goals on a single website.
For example, if you have an eCommerce store, you might have three goals for conversion: a sale, an email subscriber, and a social share. Because of the significant impact of conversion rates on profits, you must continue optimizing your website to convert more people.
Always remember that even some minor tweaks will impact your profits by leaps and bounds. For example, changing your call-to-action or sales copy for the better will make your customers more likely to convert.
Improve Website Metrics
These are some of the most important website metrics you must invest in. This helps you steer your website in the right direction and get more visitors.
But why stop with this guide when we can provide so much more useful information? Continue reading our other guides to learn how to boost traffic and conversions today!