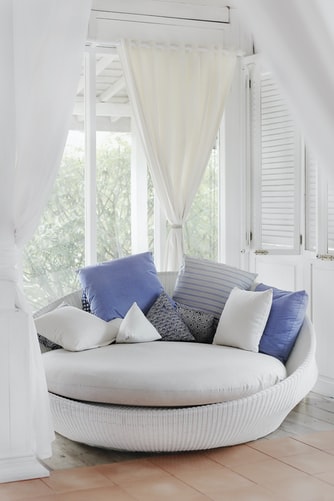 "Eyes are the windows of the soul" and the windows of your house are the architectural equivalent. The windows are such an important feature in so many ways. From the exterior they add to the character of the home and are some of the only features visible from outside. From inside the dwelling, they provide light. You have the ability to control the amount and type of light you let in using various things such as curtains, blinds and shutters.
Shutters are becoming more and more popular with the discerning homeowner as a way to add character and value to the structure. When it comes to selection of shutters, however, there are some styles that may not be on your immediate radar. We caught up with Jane Horrocks, manageress of Diamond Shutters who told us, "People who come to our Sidcup showroom are often surprised to see three of our shutters in particular. The café style, solid and custom style always get customer comments."
For those of you that may not be familiar with them let us take a look at these three elegant and eye-catching solutions to window fittings.
Café style shutters are a half height solution placed at the lower half of the window. Just as the name suggests they conjure up images of continental or British cafes and can be a refreshing change to the usual. There are all sorts of potential placements of these for impact and versatility, a breakfast room, the sun lounge, or conservatory are just a couple of examples. These are great to provide just that little bit more privacy or for rooms that are most often used when the sun may be lower in the sky such as early morning or late afternoon. Combining these with curtains gives an additional touch of panache and flexibility.
Solid shutters are sometimes seen on the sash window frames of Edwardian and Victorian style houses. These shutters can be very decorative and be made to perfectly offset the natural lines of the window, wall, and house. The large panels and smooth hinges make these very easy to open and close swiftly and give you the ability to close off the light as completely as you desire in the rooms fitted with them.
When it comes to shutters many of us have a natural blind spot. We tend to immediately envision the straight lines of squares or rectangles. We may live in a home with beautiful, curved windows and completely overlook the ability to have shutters on these. Sometimes this means we sacrifice a consistent look and feel by missing out these windows. This is a shame as windows with breath taking circular tops, as an example, can often be the main focus in terms of glass area. It is actually possible to get bespoke shutters made for whatever the shape of window, circle, triangle or semi-circle topped. This means you do not have to sacrifice the overall theme or miss out on the benefits of shutters for any of your windows.